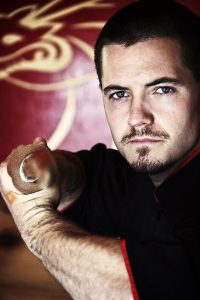 Sibok Martin Patenaude
Head Instructor
Sibok Martin's earliest memories involve Martial Arts.  For as long as he can remember, right along with learning to walk and talk, there was Kung-Fu training. All of Sijo and Linda's kids were exposed to martial arts at a very young age, which helped forge a strong mind-body connection, instill core values, and give them the confidence to reach for their goals. A tradition Martin and his wife Isabelle are upholding with their own kids: Justine, Vincent, Ève, and Annabelle.
Sibok Martin is a dedicated martial artist. His main passion is passing down what he's learned from Sijo, and sharing the many life lessons one can learn from practicing it.
Since he is as old as the system itself, growing side by side with it, he's very protective of the art his father created. All his family members agree, this system represents who they are. The principles contained in the system are at the center core of everything they do.
Alongside his parents, he established the first Fang Shen Do School in the Montreal area in 1996. There are now 11 schools in the Montreal area with other plans of expansion in the works.
Sibok Martin enjoys training and challenging himself, living by the principle of constant and never ending improvement. The most fulfilling part of his work is seeing his students demonstrate their teachings, or seeing them reach high levels of skill and fitness.
Patience is the key, a trait he owes to his mother when it comes to teaching. He was quoted saying: "Most people don't know this but my mother was instrumental in helping me learn weapons. She was the one who patiently got me doing the double stick coordination drill at a very young age."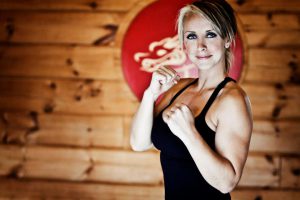 Sifu Christine Patenaude
Instructor
Biography coming soon.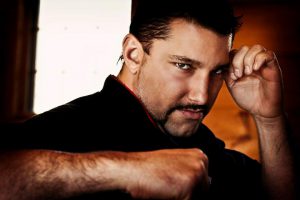 Sifu Patrick Marcil
Instructor
Biography coming soon.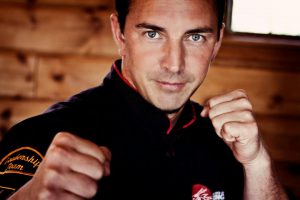 Sifu Stéphane Patenaude
Instructor
Sifu Stéphane Patenaude was born in Ottawa, Ontario to Linda and Sijo Jacques Patenaude. He is the eldest son of four Patenaude children, Martin, Christine and Sîlvain. Stéphane began training in the Martial arts at age 4 but officially started his training in 1986.
In a twist of fate, it was also at this time that he introduced one of his best friends, Patrick Marcil to the world of Kung-Fu. Who would of thought that his best friend would climb the ranks along his side, and one day marry his sister and they would open 2 martial art schools together?
As a young child, Stéphane possessed an uncanny ability to learn techniques simply by watching and mimicking what adult students were practicing. It wasn't long before he learned an old, 108 movement Wing Chun form called Sil Lim Tao by observation alone. This autodidactic quality would serve him later on in his career.
He along with Sifu Patrick Marcil opened their first Kung Fu school on St. Joseph Blvd, in Orleans on September 15th, 1994 and shortly after, their second school in Gatineau, Quebec. Sifu Stéphane's present day school is located at 2035 Lanthier Drive and is at the cutting edge of what a professional martial art training center should be.
There are 2 areas that Stéphane gravitates towards: personal protection through effective street self-defense techniques, Muay Thai and Sanshou (Kickboxing) techniques. And, making a difference in children's lives by offering an award winning Kids Program where they can learn to increase their confidence and self-esteem, as well as giving them a positive outlet to have fun and instill in them leadership qualities they can use while growing up.
Stéphane truly exudes the qualities of a martial artist, making a difference in his community by supporting local events and charities. He challenges himself, fulfilling a desire to compete and represent Fang Shen Do in World Kobudo Federation or European Kickboxing matches. He uses the same principles and applies them to his construction business, or his other passion: playing professional softball and winning the Canadian Championship in Quebec City.
His dedication to martial arts and softball demonstrates his passion to commitment, teamwork and physical activity. Stéphane offers this piece of advice to his students and uses it as his personal motto:
"I am more than I appear to be, all the world's strengths and power rest inside me"
Stéphane believes in the power of these words. They allow him to believe that he has only just begun the journey to success in his life.
One of his future goals is to help make Competitive Sanshou an Olympic Sport and to train a new breed of Sanshou fighters to represent Fang Shen Do at local, national and world events. His ultimate goal is to achieve greatness in business as well as within his personal life.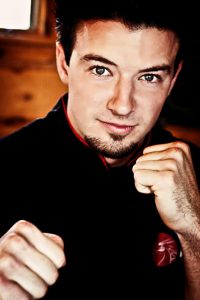 Sifu Sîlvain Patenaude
Instructor
Biography coming soon.